For all level students
Brain Train Programme
Is your child facing challenges with focus, retention, and adapting to exam environments? We understand that these struggles are common among students. As experienced educators for over 15 years, we've identified the key issues affecting your child's learning.
🌟 But here's the exciting news: We have the SOLUTION! 🌟

This Brain Train Programme (offered in-house by our brain train partner) not only gives your child the opportunity to learn in an engaging and fun environment but also allows you to track their progress in real-time with brainwave reports using Senzeband, the one of its kind in Singapore, using profiled EEG technology innovated by Neeuro SG, 𝘣𝘢𝘤𝘬𝘦𝘥 𝘣𝘺
𝘈*𝘚tar 𝘰𝘧 𝘚𝘪𝘯𝘨𝘢𝘱𝘰𝘳𝘦.
Innovated, Researched
& Developed
by
The Agency for Science, Technology and Research (A*STAR) drives mission-oriented research that advances scientific discovery and technological innovation.

Neeuro Singapore collaborated with academics, researchers and professionals, and created modern and fun learning solutions that enable us to have healthy minds and happy lives through the use of neurotechnology and gamification.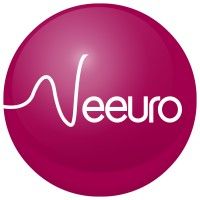 Improves Memory

Improves Attention Span

Improves Spatial Ability

Improves Decision Making

Improves Flexibility
Empowers Children
With the use of A.I technology with fun and encouraging methods like games.
Real Results
Statistics are based on real case studies only after a few sessions.
Enhance your child's learning capabilities today!
Speak to us to learn more about this revolutionary program and see how it helps your child achieve his/her goals for learning success!


Contact us for updated schedule / new classes.