For Primary 5 and 6 students
PSLE Problem Sums Mastery Programme
A Proven Online Programme in Singapore that helps students
master Problem-Solving Strategies, Heuristic techniques
and improve 20 marks or more within months.
7.30 pm
60 - 90 mins "Live" Lessons
38 Lessons
From 4th Jan to 27th Sept 2023
38 "Live" Zoom Lessons with our Math Nuggets coaches

40+ Must Know Problem Sums Concepts

600+ Questions for

Weekly Practice

Step-by-step Video Solutions to 350+ Questions

Recorded Lessons for Unlimited Playback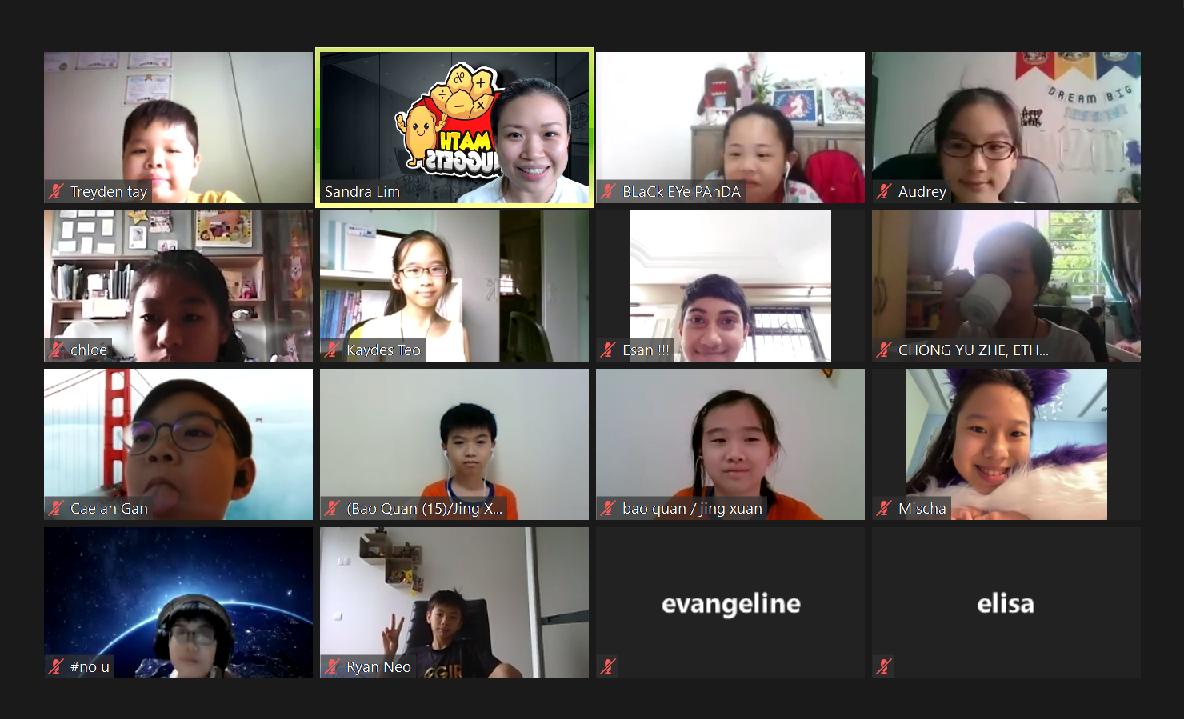 "Live" Zoom Lessons Calendar
Benefits of our
PSLE Problem Sums
Mastery Programme
Guided Practice
The Math Nuggets PSLE Problem Sums Mastery Programme was developed to help students learn at their own pace with guidance.

Becoming good at Math isn't just all about practice.
Practice the RIGHT way
If your child is completing papers after papers, assessment books after assessment books and practicing the 'wrong' way, we are just reinforcing their mistakes.

No wonder the end results are frustrated kids who hate Math and end up failing and not improving.
40+ Must-Know Concepts
By signing up, your child will get to learn more than 40 types of
Must-Know Problem Sums Concepts.

"Live" online lessons are conducted to explain one to two concepts a week.
"The coach's easy to understand solving methods helped my son a lot. The weekly online lecture is very useful and Ben looks forward to every session as he always learns something new.
Lessons are recorded so we can revisit and revise when we happen to skip a session. On top of that, the video guides enable him to learn and revise at his own pace. Refresher is important as he tends to forget.
This flexible arrangement is very suitable for my son as his schedule is packed and cannot commit to fixed time slots."
"I am very hands-on with my girl's studies and have been coaching her personally since Primary 1. I started facing problems in explaining and solving problem sums when she was in Primary 4.


Now that she is in Primary 5, it gets even more challenging for me. My girl gets frustrated with my confusing explanations and has trouble understanding my solutions using algebra.


Math Nuggets Problem Sums Programme has enabled me to help my girl more effectively. We watch the video solutions together and the coach's solutions are easy to understand. I'm confident I will be able to coach my number 2 in a few years' time with the knowledge I have gained.


This programme is highly recommended for any parents in the same shoes as I am."
Enrol now if you want to see your child
Achieve a breakthrough in his/her Math Problem Solving skills
No longer discouraged, demotivated and disillusioned
Believe in his/her ability to do well
Reclaim his/her sense of self-worth and no longer say, 'I'm just no good at this'
"Taking online classes has been
a major benefit to me.
It keeps me safe during this pandemic and lessons are on-going even when
restrictions kick in.
The course is well laid out and
the coaches are clear in their explanations.
The weekly self-practice worksheets really
help me learn and understand the various concepts as I can watch and re-watch
the step by step video solutions."
Peggy Chan, P6
Frequently asked questions
What will we get when we sign up for Math Nuggets PSLE Problem Sums Mastery Programme?
Weekly online lecture (approximately 1 to 1.5 hours)
Access to weekly practice worksheets with video solutions for guided practice
Recorded lessons for your child to learn and revise at his/her own time
What do we do after we sign up?
Attend the weekly lesson every Wednesday 7.30pm
Print out the worksheet prior to the lesson
Our coaches will explain and go through the examples during class
Print out and attempt the practice questions worksheet
Check the answers
Watch the video solutions for step by step guide on how to solve the questions
Is the Math Nuggets PSLE Problem Sums Mastery Programme for all students?
This programme is designed for Primary 5 and 6 pupils taking Standard Mathematics
Great for students who do self-study and are willing to put in at least 2-3 hours every week to attend/watch the lecture and attempt the guided practices
Suitable for parents who coach their children at home but are facing difficulties with problem sums
My child has another class on Wednesday evenings and can't attend the session. Is there another time slot?
The classes for 2023 will only be held on Wednesday evenings 730pm to 9pm

Teaching videos are already recorded and uploaded so your child can learn at his/her own pace without attending the "live" sessions

All sessions are recorded and available for viewing so your child will not miss out even if he/she can't attend the "live" session

The recorded sessions can be re-watched for revision
Usual Price SGD $998

Introductory Offer
@

SGD $499
50% off if you sign up for this course today.
Get advantage of this offer before it ends!